United Nations International Criminal Tribunal for Rwanda (2007-2011)

Legal adviser to international judges including the Tribunal President and Vice President in numerous trials of senior Rwandan government and political figures for genocide, war crimes and crimes against humanity:



Crime

Nina has 16 years' experience as a lawyer. She was called to the UK Bar in 2014. However, the 11 years she spent as a solicitor before this gives her experience which goes well beyond her call.

Nina regularly appears in the Crown Courts, defending and prosecuting. She is particularly adept at fraud and financial services work given her background as a commercial litigation solicitor at Hogan Lovells. Her clients included major UK and international investment banks, insurers, global manufacturing companies, pharmaceutical, and tobacco companies.
She is comfortable dealing with exceptionally voluminous cases given her extensive litigation experience both in the City of London and internationally working on complex cases lasting several years with an attendant page count.

Along with fraud, she covers the gamut of crime, including serious violence; sexual offences; arson; perverting the course of justice; dishonesty; weapons; drugs; robbery; and road traffic. She has also assisted in preparing the successful defence of the first ever FGM case to be tried in the UK.
Investigations and Inquiries

Nina is currently part of the Core Team of counsel to the Dame Linda Dobbs Review set up to investigate whether issues relating to HBOS Reading were investigated and appropriately reported to authorities following Lloyds Banking Groups acquisition of HBOS.
Extradition
Extradition
Nina practices in extradition acting both for the judicial authority and requested persons. She has appeared in the High Court on behalf of the judicial authority.

Publications, Lectures and Training
Publications
A crime that offends the conscience of humanity: a proposal to reclassify trafficking in women as an international crime, International Criminal Law Review 9 (2009).
Lectures/Presentations

2019 – Panelist at the International Conclave on Justice and Accountability for Rohingya, organised by the Centre for Peace and Justice of BRAC University, the Asia Justice Coalition and the International Institute of Social Studies of Erasmus University Rotterdam, The Hague.

2019 – Organiser and speaker at a RLC panel event hosted by Hogan Lovells: The Rohingya Crisis: Legal and Political Challenges to International Accountability.

2019 – Speaker at the Foreign and Commonwealth Office/Wilton Park conference on Preventing Sexual Violence in Conflict.

2018 – Guest speaker on the prosecution of sexual and gender based violence crimes at international courts at a conference on Violence against Women and Girls organised by the UK Embassy, Colombia.

2015 - Participant and speaker at Expert Meeting on Customary International Law, Geneva Academy of International Law and Human Rights, Geneva.

2014 - Expert participant at the Global Summit to End Sexual Violence in Conflict, London.

2014 - Guest speaker and panelist at United Nations Symposium on the Legacy of the International Criminal Tribunal for Rwanda, Tanzania.

2013 - Guest speaker at the 2013 Euro-Mediterranean Human Rights Conference on combatting sexual violence crimes in the Arab world in the context of the 'Arab Spring', Amman, Jordan.

2013 - Lecturer at American University of Paris on international criminal law.
Training
Training Middle Eastern NGOs on the establishment of national mechanisms to combat impunity for sexual violence crimes committed in conflict.
Assisting the UN Office of Drugs and Crime in Abuja, to train Nigerian lawyers from the Nigerian National Police Force and Department of State Security on the successful prosecution of terrorism.
Recommendations and Rankings
Awards

Nina was commended for her work on the Rohingya case at the ICC by the

Financial Times Innovative Lawyers Europe 2019

: [Click Here]

Nina's work on the Rohingya case at the ICC was cited by the judges when Red Lion Chambers won Chambers of the Year at the British Legal Awards 2019.

Rankings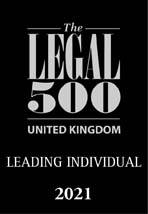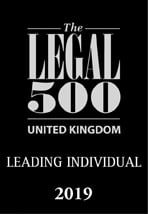 Legal Directories
"An extremely knowledgeable practitioner, who is a warm person with a great manner about her. She's a real star in the making."
Chambers and Partners 2021
"Professional, meticulous, sensible and charming, she is very good with victims of grave crimes. She applies the full force of her intellect, experience and emotional energy to the job at hand."
Chambers and Partners 2021
"Nina's intelligence and intuition for identifying strengths and weaknesses and strategies for utilising them is impressive. She's an excellent legal drafter, who developed comprehensive and in-depth arguments on an extremely complicated topic with a small team on a very tight timeline. Her knowledge of international criminal law and ability to get on top of new legal issues, and her patience in dealing with the more difficult aspects of the process, is an absolute asset."
Legal 500 2021
"She handles very difficult witnesses with good sense, emotional intelligence and rigour."
Chambers and Partners 2020
"She provides high-level, clear and accessible advice on how to adhere to best practice."
Chambers and Partners 2020
"She is an excellent legal drafter who develops comprehensive and in-depth arguments relating to extremely complicated topics. She is an absolute asset."
Chambers and Partners 2020
"She is extremely committed to cases and clients alike."
Legal 500 2020 (Tier 2)
"An incredibly bright and committed lawyer who understands the nuance of her subject matter."
Legal 500 2019
A "seasoned professional."
Chambers and Partners 2019
"She is very bright, has strong interpersonal skills and is hugely enjoyable to work with."
Chambers and Partners 2019
A "hard-working team player" with "exceptional legal skills" who attracts plaudits for her "ability to quickly identify key components of issues and prepare clear and concise written submissions."
Chambers and Partners 2018
"Very bright and extremely committed to her cases and clients, she will go the extra mile to ensure the delivery of exceptionally high-quality work. She is a barrister who confronts challenges."
Chambers and Partners 2018
"Bright, articulate and unrelenting in getting the best result for her client."
Chambers and Partners 2018
"She has excellent interpersonal skills reflected in her capacity to listen closely to her clients. Nina helps them to talk about topics which they find confusing or painful, or which they feel ashamed about."
Chambers and Partners 2018



Education
LLM Public International Law  - London School of Economics
BA History (Hons) - University of Birmingham
Memberships
Bar Human Rights Committee
Criminal Bar Association
South Eastern Circuit
Professional Appointments
Member of UK government's team of independent experts on preventing sexual violence in conflict, 2012 (PSVI); and a justice expert in post-conflict and fragile states, 2014 (DCE)
CPS Panel Advocate (Grade 2)
Languages
French